Quality control initiatives
Quality control system
Our quality policy
By accurately assessing client needs and providing goods that meet their exacting standards of quality, we secure client satisfaction and trust and contribute to the ongoing and sustainable development of our firm and society.
Sharing information towards quality improvements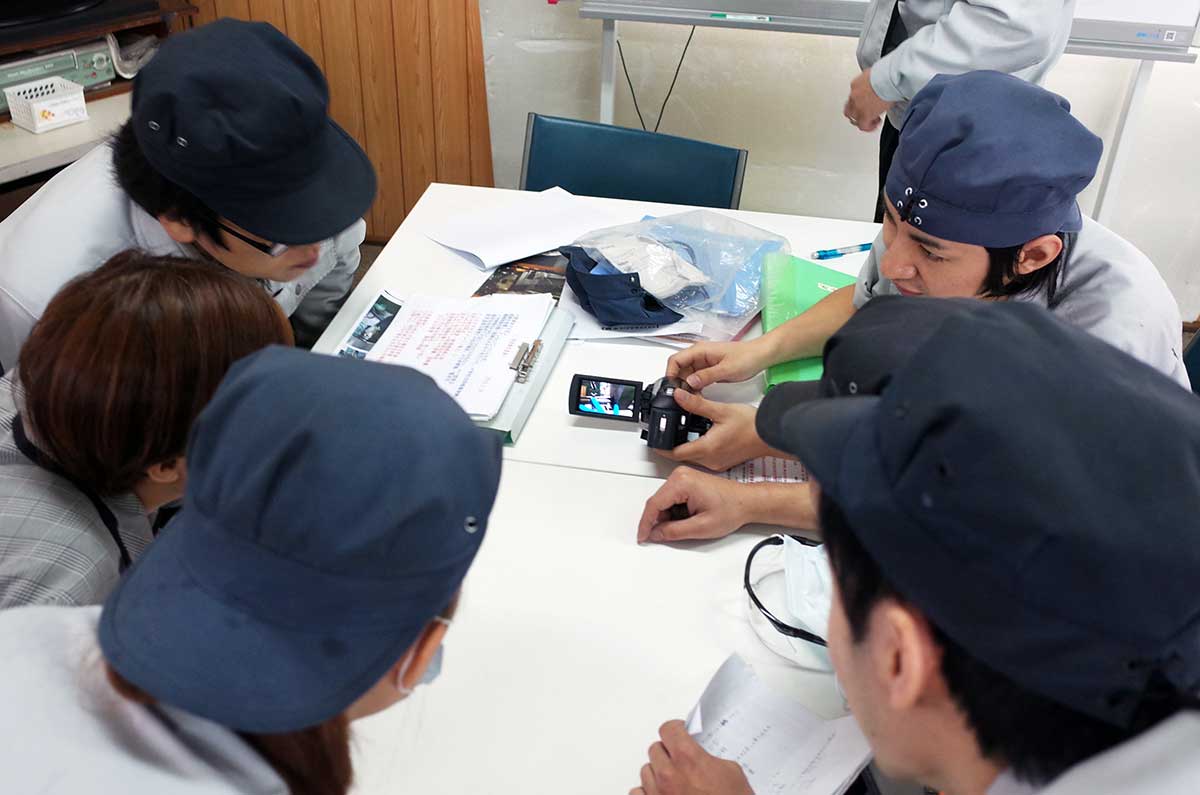 We prepare daily quality control reports that are shared throughout the company in order to keep all members apprised of quality control initiatives. Our sales and manufacturing leaders also host weekly quality control meetings.
Daily: quality reports issued
Weekly: quality control meetings
Annually: define quality targets and initiatives for each team
Full inspection of all manufactured lots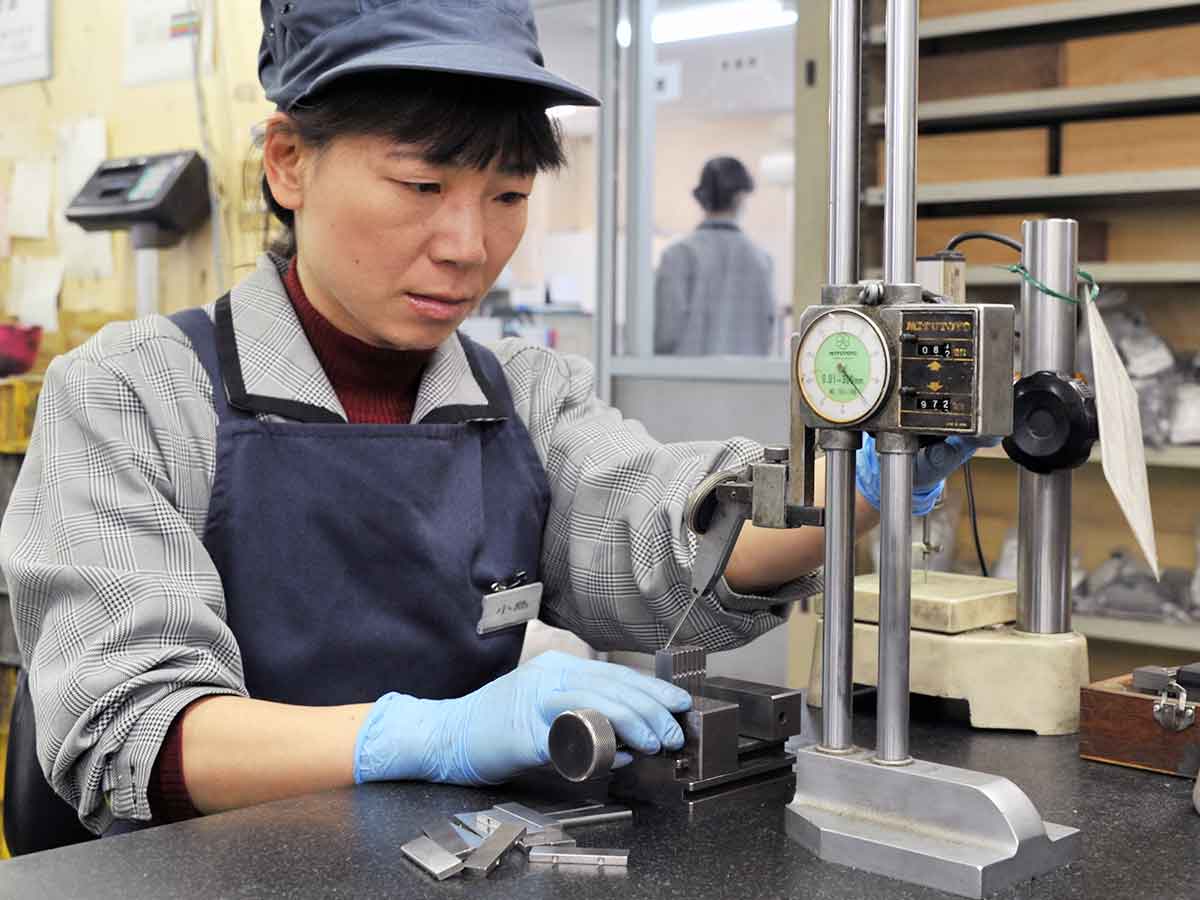 We conduct full inspections on all items and all lots, no matter how small, to prevent defects and leaks.
Reducing variability within lots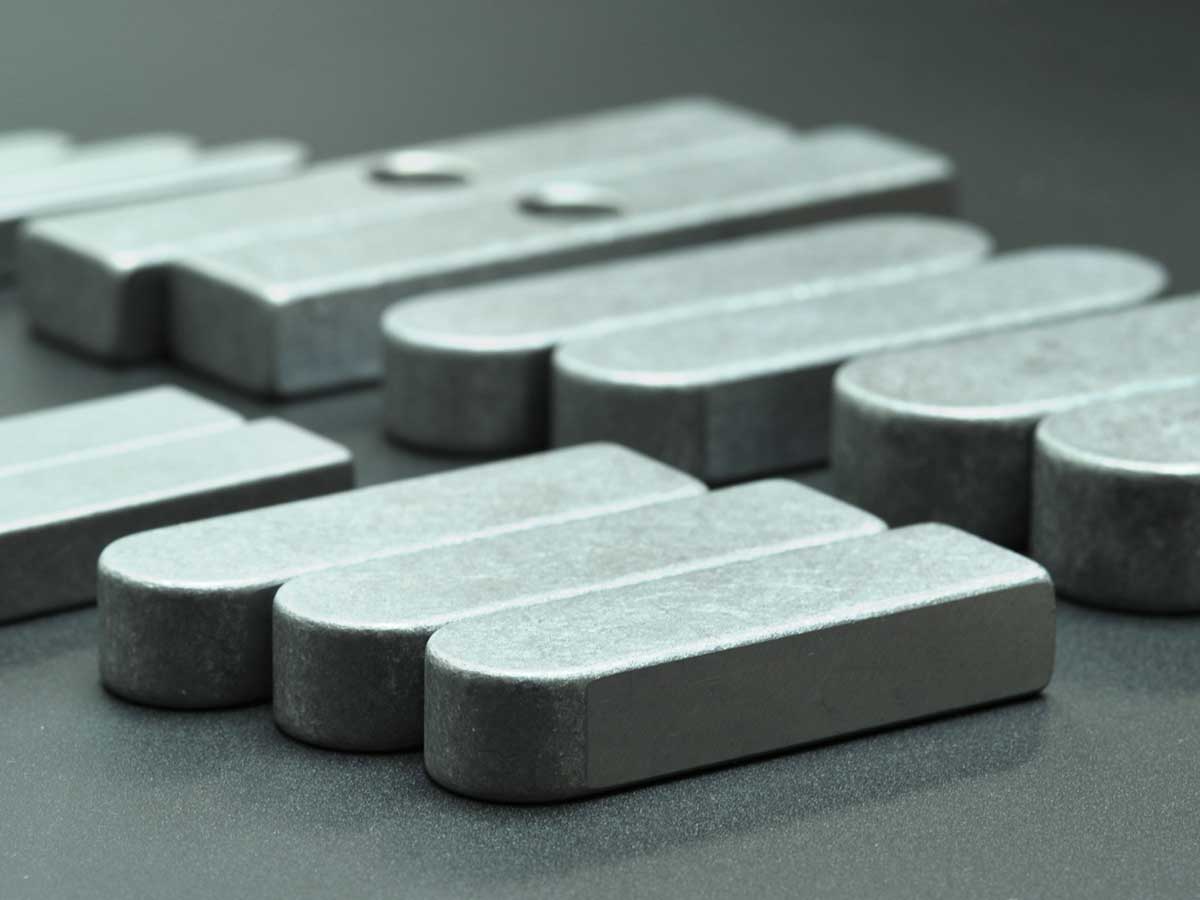 We use precision cold-drawn materials manufactured in Japan in our parallel shaft keys, which ensures that we reduce variability in quality.
Cold drawn materials are finished at room temperature, which confers the following benefits over heat processing:
・Material strength is maintained
・High dimensional accuracy
Traceability managed through data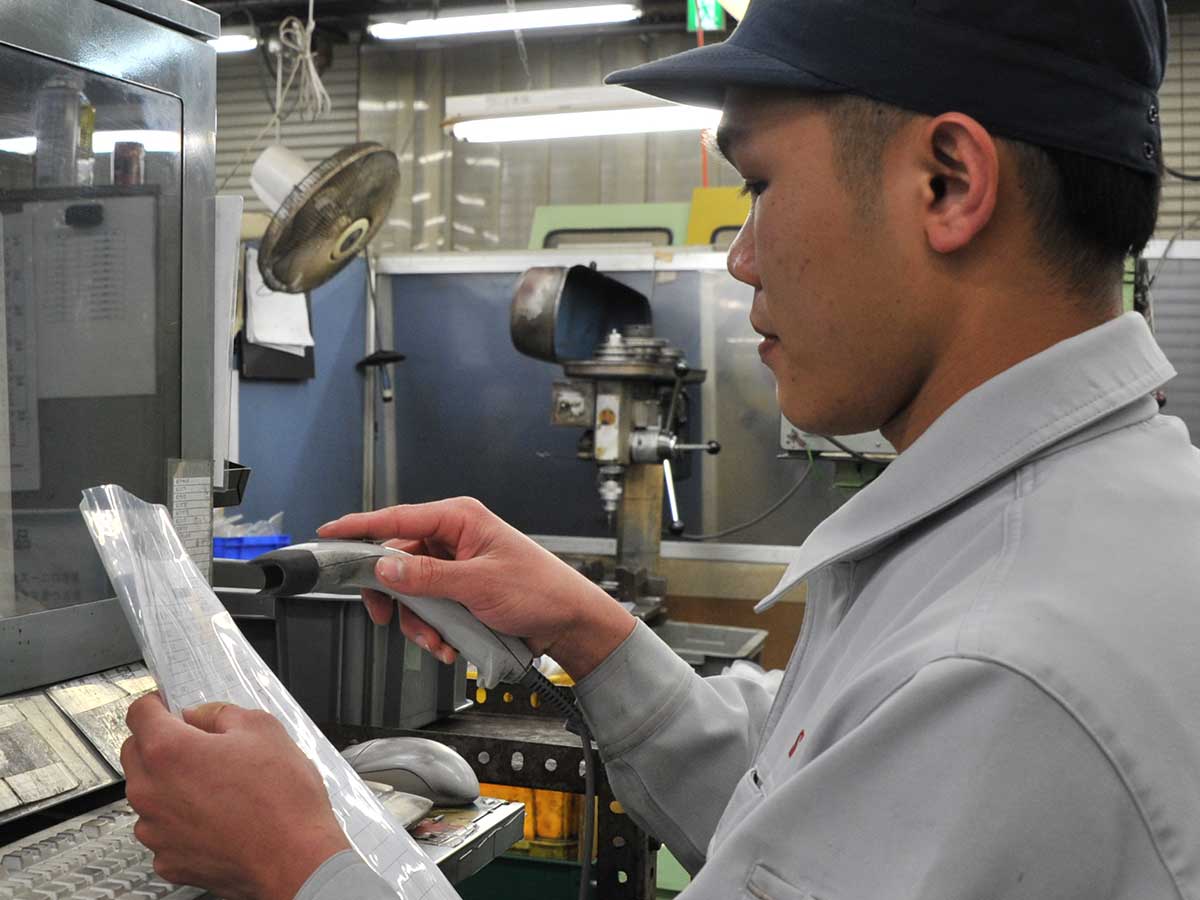 We retain traceability information for all products in order to ensure thorough management of all items we manufacture. This aids in responding with alacrity to adverse events and preventing problems before they occur.
Specialized machinery used to check for foreign contaminants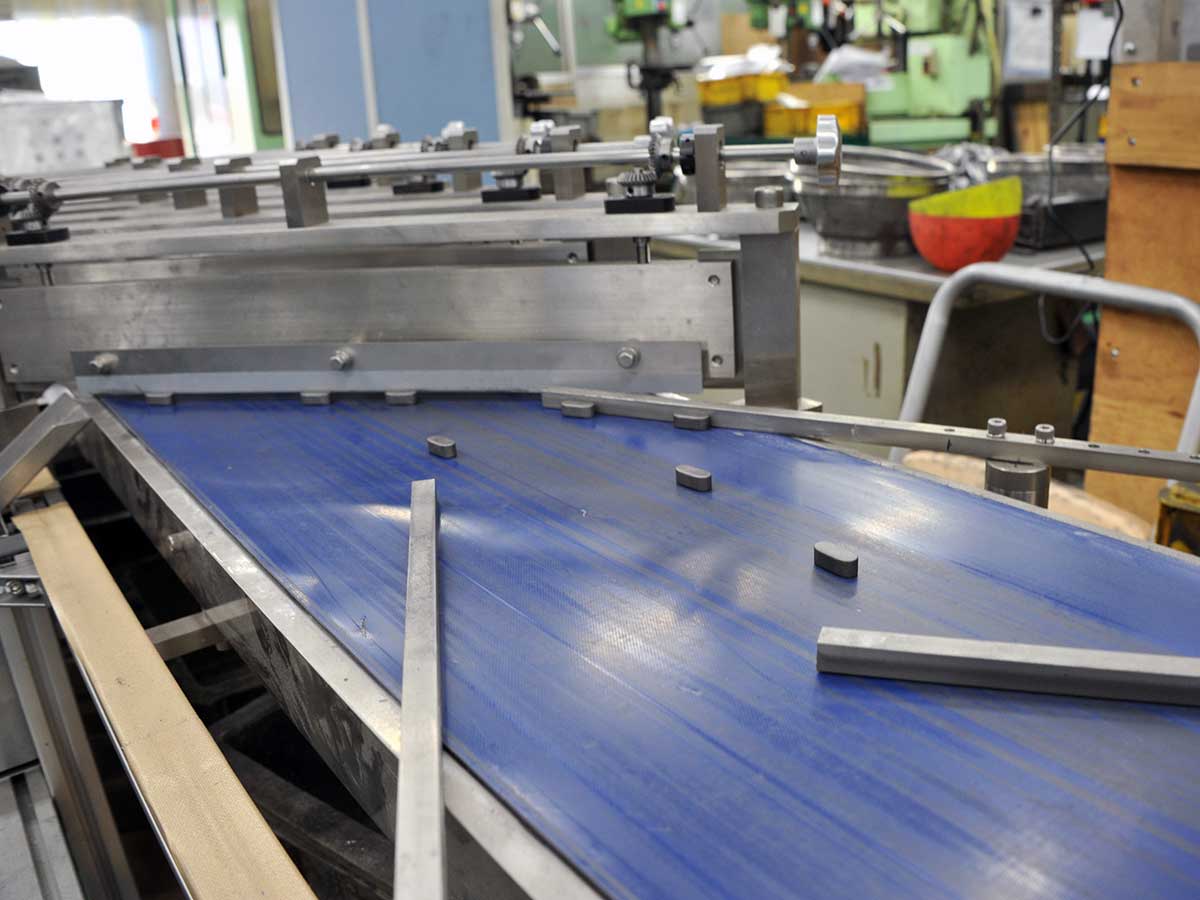 In addition to inspections by hand, we employ dedicated equipment to check for foreign contaminants and inspect all of the several tens of thousands of products we ship out daily.
Environment/safety considerations
Environmentally-compliant products
REACH regulations
RoHS directive
chemSHERPA
Our products are compliant with environmental regulatory standards.
Environmental initiatives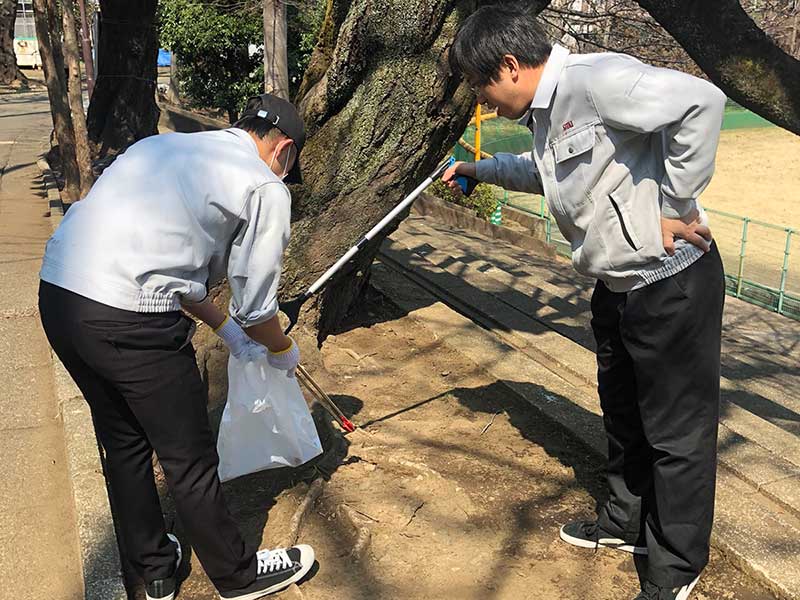 We pursue the following environmental protection and conservation initiatives.
Local environmental protection initiatives
Reduced power consumption
Separation of waste materials and utilization of recycled products
Legal and regulatory compliance through environmental activities
Education and public relations on environmental conservation
Our firm is located on the outskirts of Tokyo, with the plant in an area with many parks and residences.
We actively engage in protection of the neighboring environment in order to coexist and prosper with the local community.
Local environmental protection initiatives
Local cleanup (about once weekly)
Noise reduction
Safety initiatives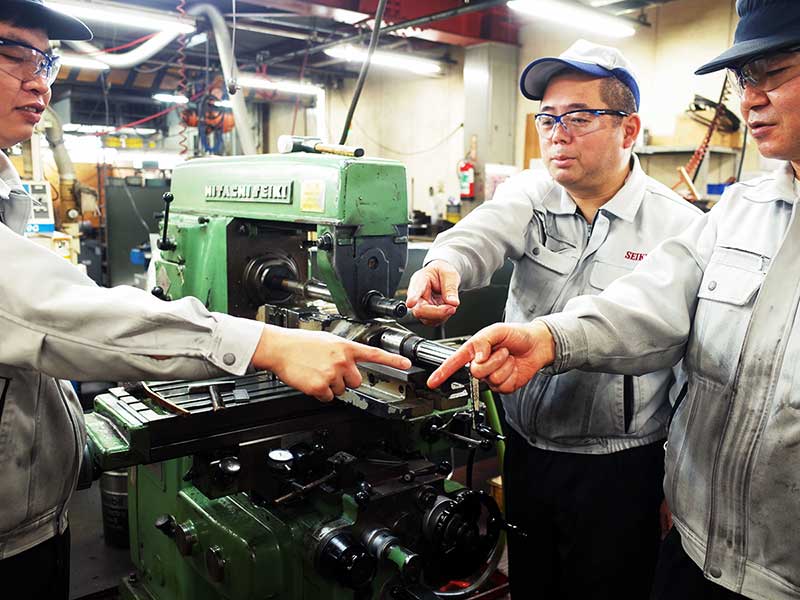 We continue to drive greater safety and sanitation improvements, not only for the safety of our personnel, but given that our plant is located in a residential neighborhood.
Safety initiatives
Calling for safety awareness at morning meetings (daily)
Holding safety and sanitation committee meetings (twice monthly)
Helping staff obtain safety certifications
Staff safety qualifications
Class 1 sanitation managers: 4
Fire protection management course completed: 4 members
Hazardous materials handling license: 1 member
Safety manager training completed: 3 members
ISO certification
ISO9001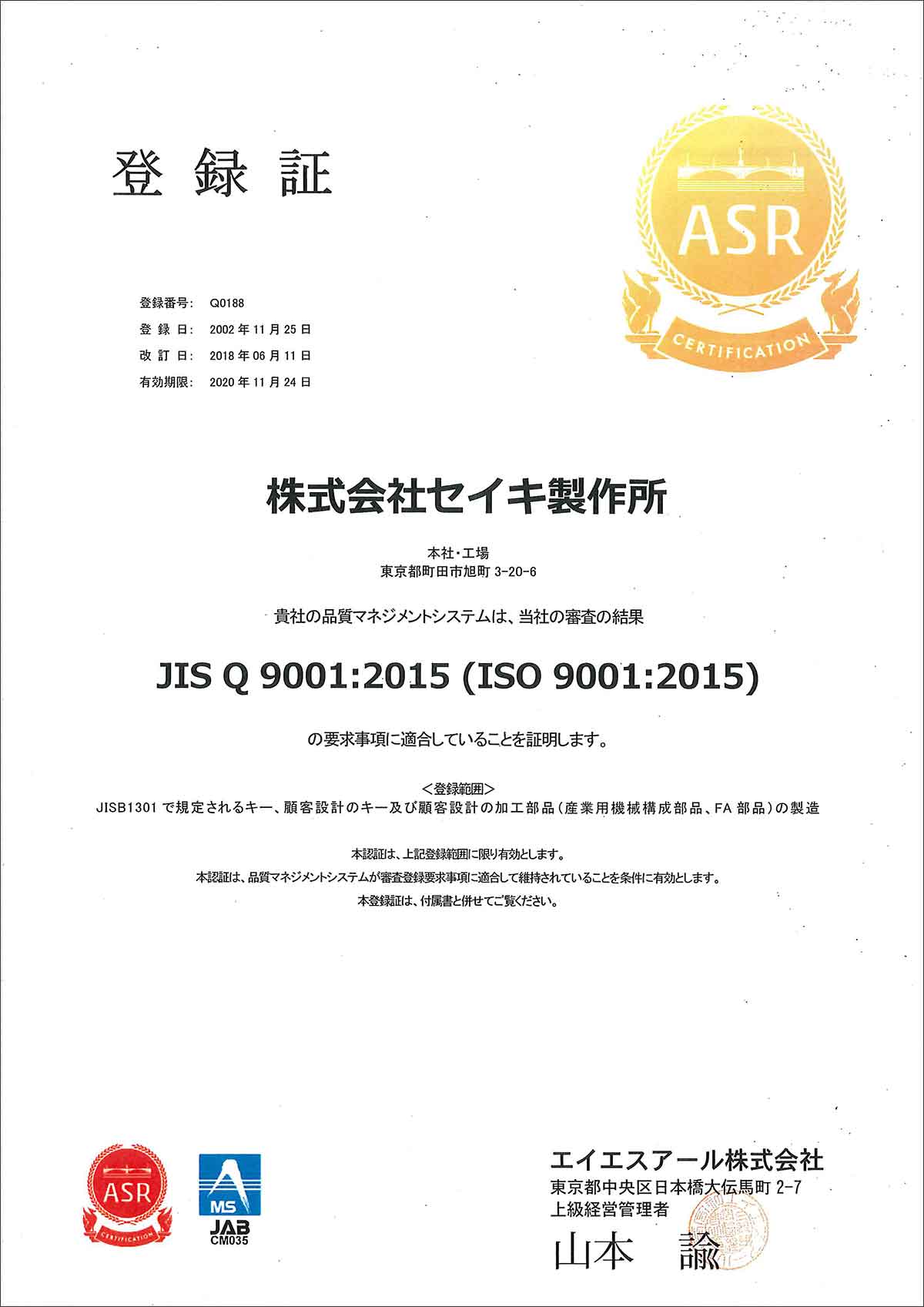 Certification

JIS Q 9001:2015 (ISO 9001:2015)

Certificate authority

ASR Co., Ltd.

Certification number

Q0188

Initial registration date

2002/11/25

Scope of registration

Manufacture of JISB1301-compliant keys, client-designed keys, and client-designed machined components (constituent parts of manufacturing equipment, FA components, etc.)
Click here for product purchases/inquiries
Inquiries