Manufacturing system/facilities
Efforts to ensure stable production
We maintain a rich inventory of parallel shaft keys in different materials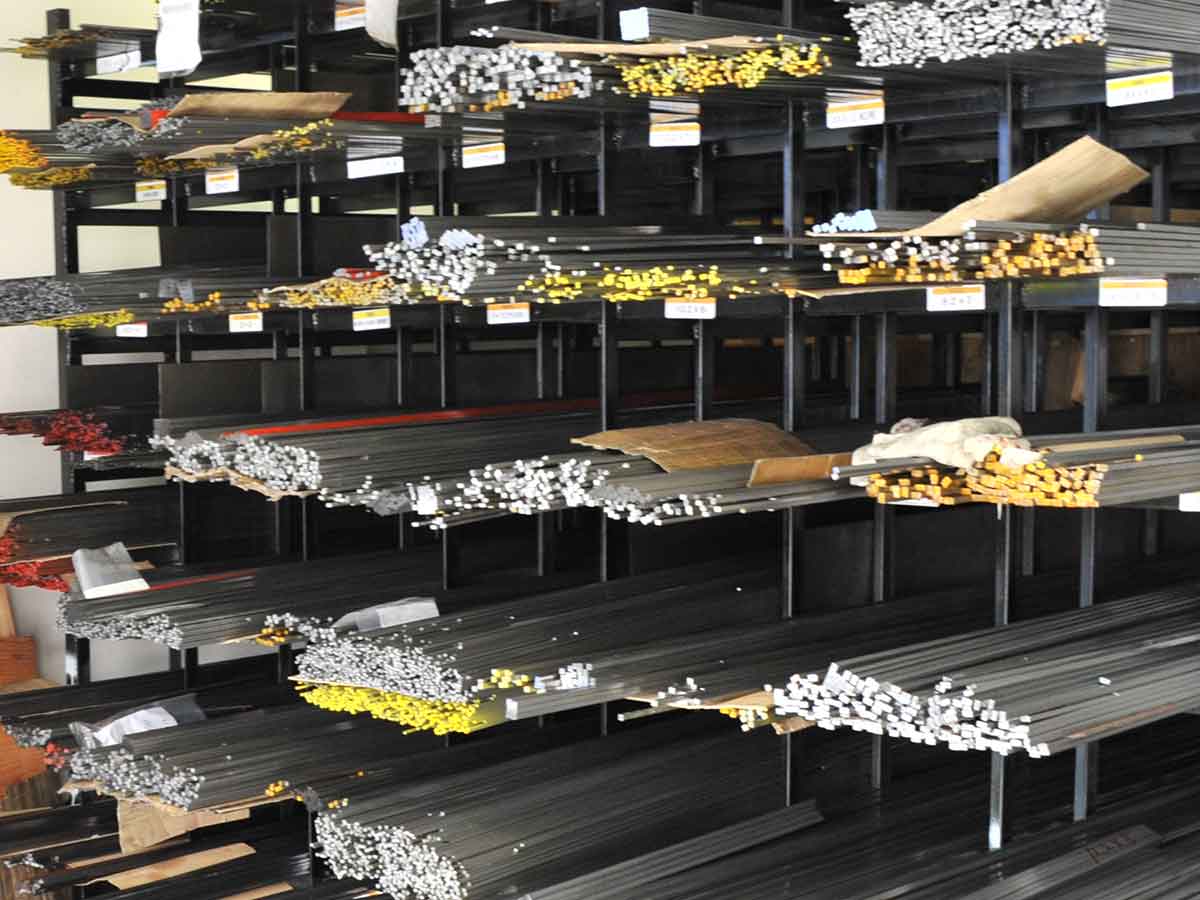 We maintain a dedicated inventory space for parallel shaft keys in-house, letting us maintain stable production volume. We also have a wide selection of steel on hand.
This also includes squared-off materials in sizes not usually available on the market. Please feel free to contact us.
We also have multiple procurement routes for materials, allowing us to flexibly adapt even in the event of shortages.
We utilize specialty ground materials produced in Japan for all orders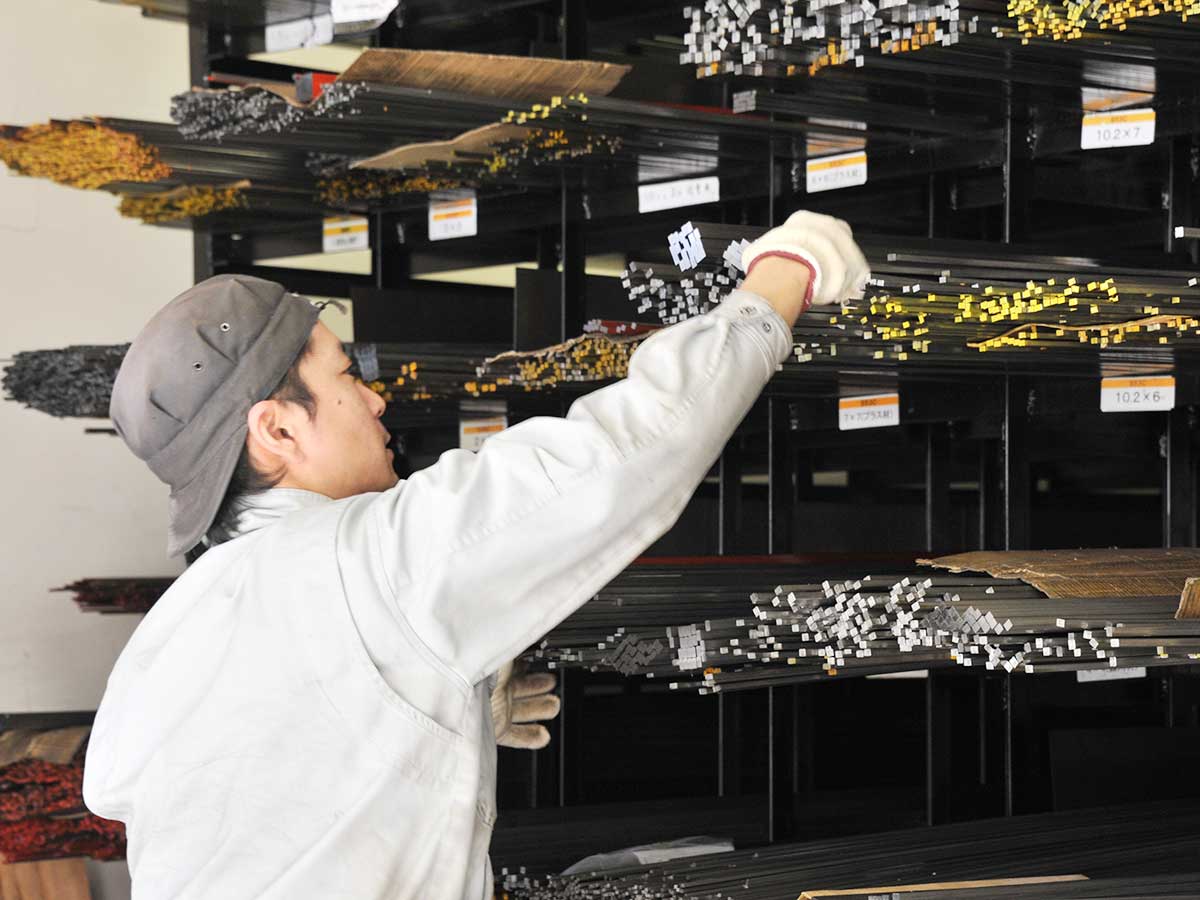 We maintain an inventory of 100+ raw materials for key manufacturing, produced in Japan. This allows us to improve quality and drive greater production efficiency.
Use of IT for rapid delivery
We operate an integrated process to workflow and sale management that allows us to ensure rapid delivery, with a system for sharing and assessing progress in real time.
This lets any user on the system see accurate delivery information at a glance from a computer, allowing us to further accommodate clients' needs and share information company-wide.
Equipment
Manufacturing and machining equipment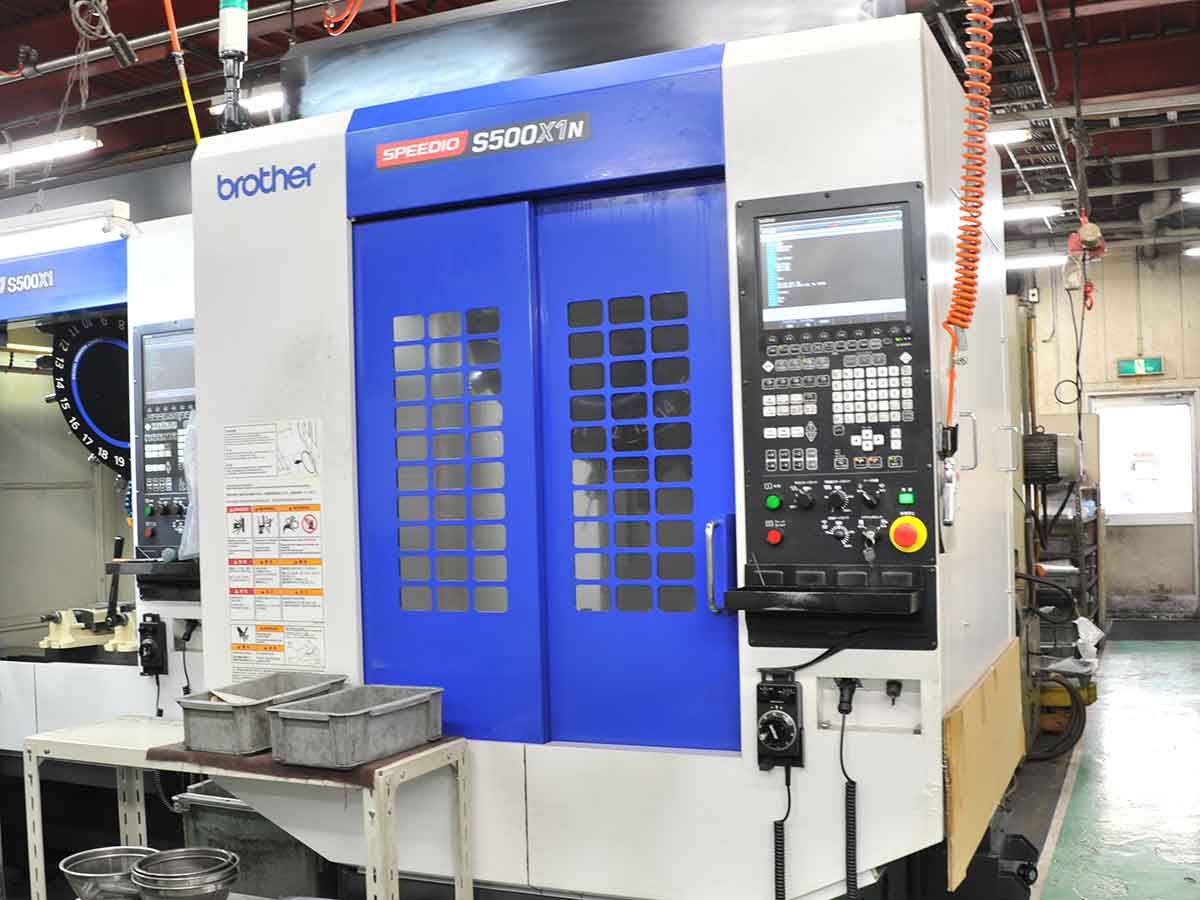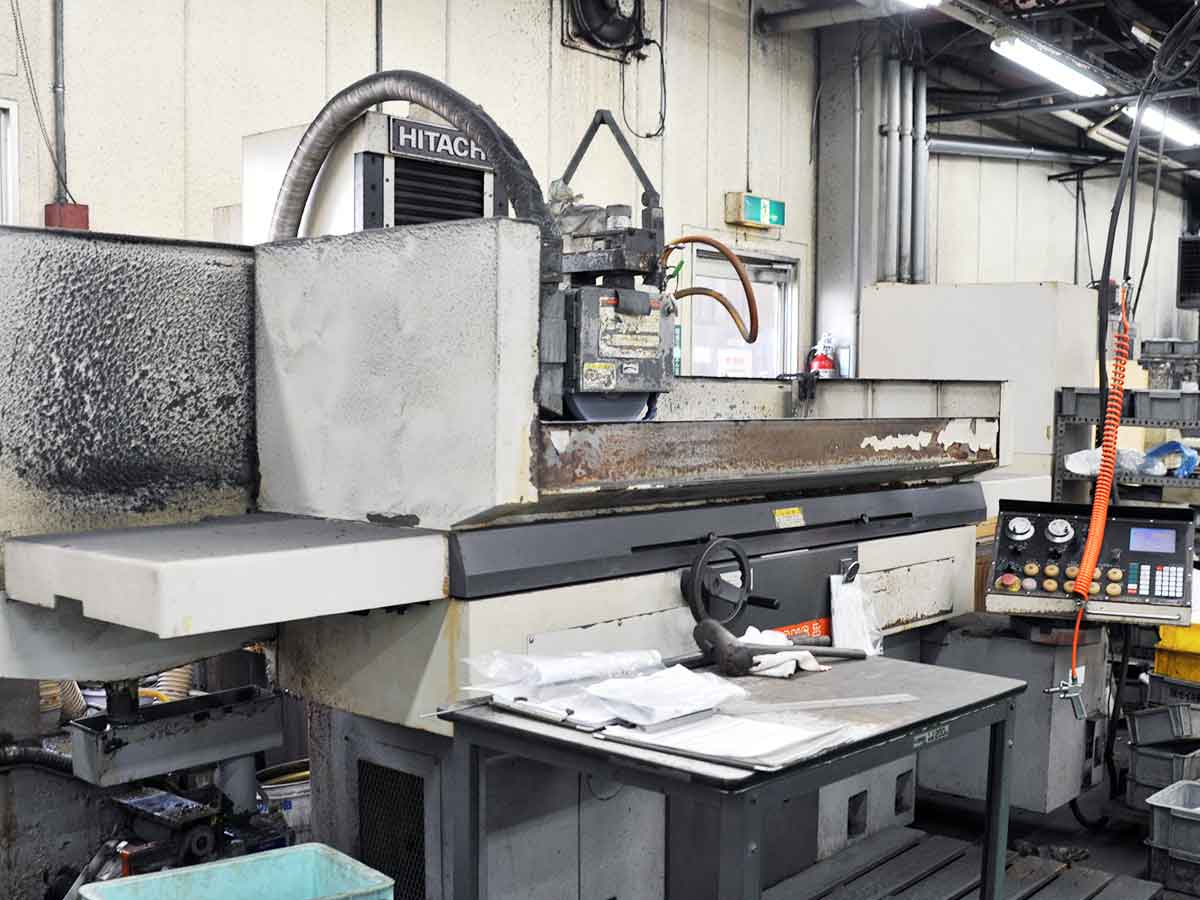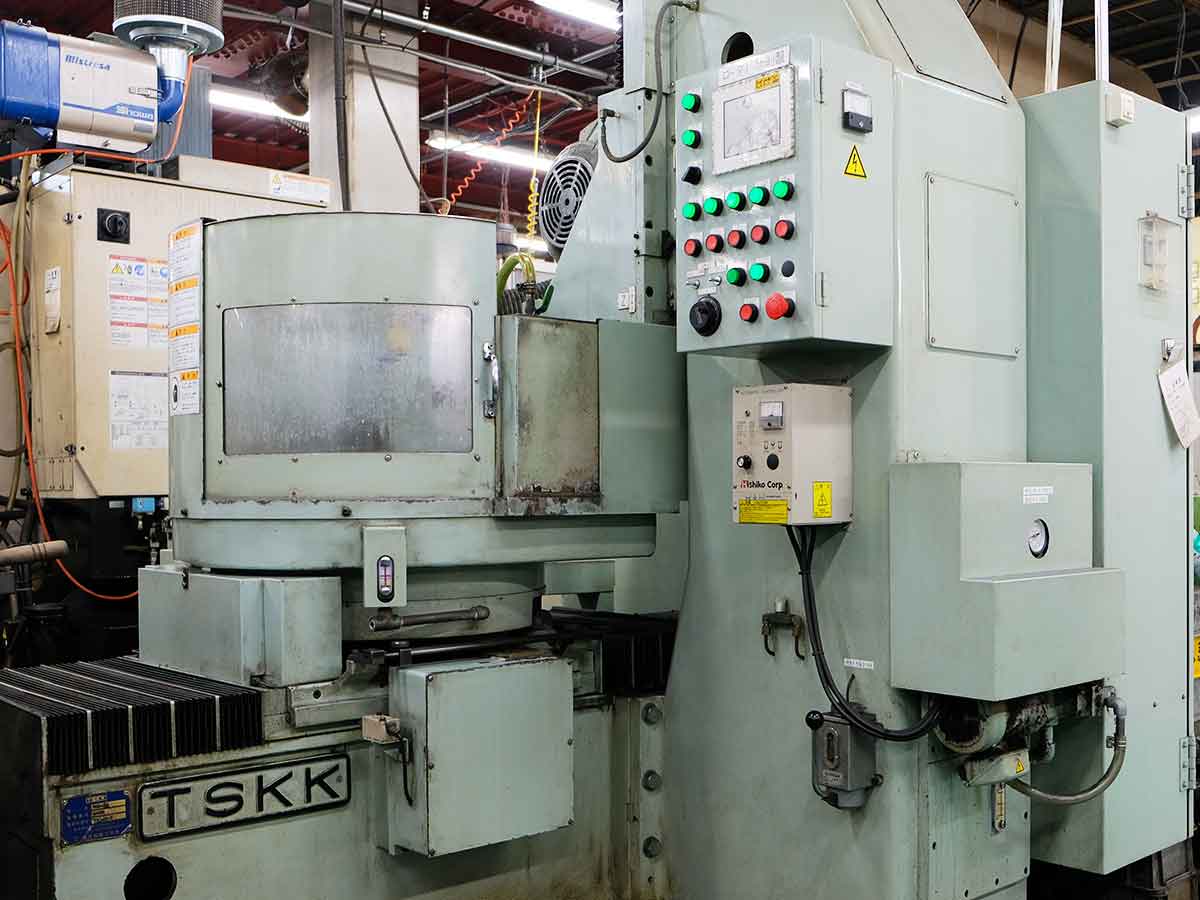 Type
Manufacturer
Machine name
Model
Number in use
Cutting machine
Tsune Seiki
Precision carbide cutter
Tj-70GL, et al
3
Amada
Band saw
HA250
5
Developed in-house
Circular saw
1
Heiwa Kogyo
High-speed cutter
N-7
3
Daido Kogyo, Inc.
Circular saw cutters
300H
1
Horizontal milling cutter
Etsuki
Horizontal milling machine
MS-P, et al
8
Shizuoka Tekko
Horizontal milling machine
SP-CH, et al
3
Yamaguchi Iron Works
Shaper
YS700
5
Vertical milling machine
OKK
NC vertical milling machine
RRM2V
1
OKK
Vertical milling machine
MH-3V
2
Vertical machining center
Brother
Vertical machining center
S500X1
3
FANUC Corporation
Vertical machining center
α-T14IB
2
Mori Seiki
Vertical machining center
MV-40
2
Mori Seiki
Vertical machining center
NV5000
1
Grinder
Techno Washino
Horizontal rotary grinder
SSR-5, et al
7
Hitachi Via Engineering, Ltd.
Surface grinder
GHL-13510NSⅡ, et al
5
Ichikawa Grinder Mfg. Co., Ltd.
Upright rotary grinder
ICB-800
1
Barrel
Tipton
Centrifugal barrel
HS-R801B
1
Tipton
Centrifugal barrel
HS-2-4VⅡ
1
Tipton
Dry barrel
D-3C
1
Lathe
Kitamura Manufacturing Co., Ltd.
CNC lathe
KNC-20G
2
Specialized equipment
Automatic hole punch
KNC-20G
2
Inspection equipment/miscellaneous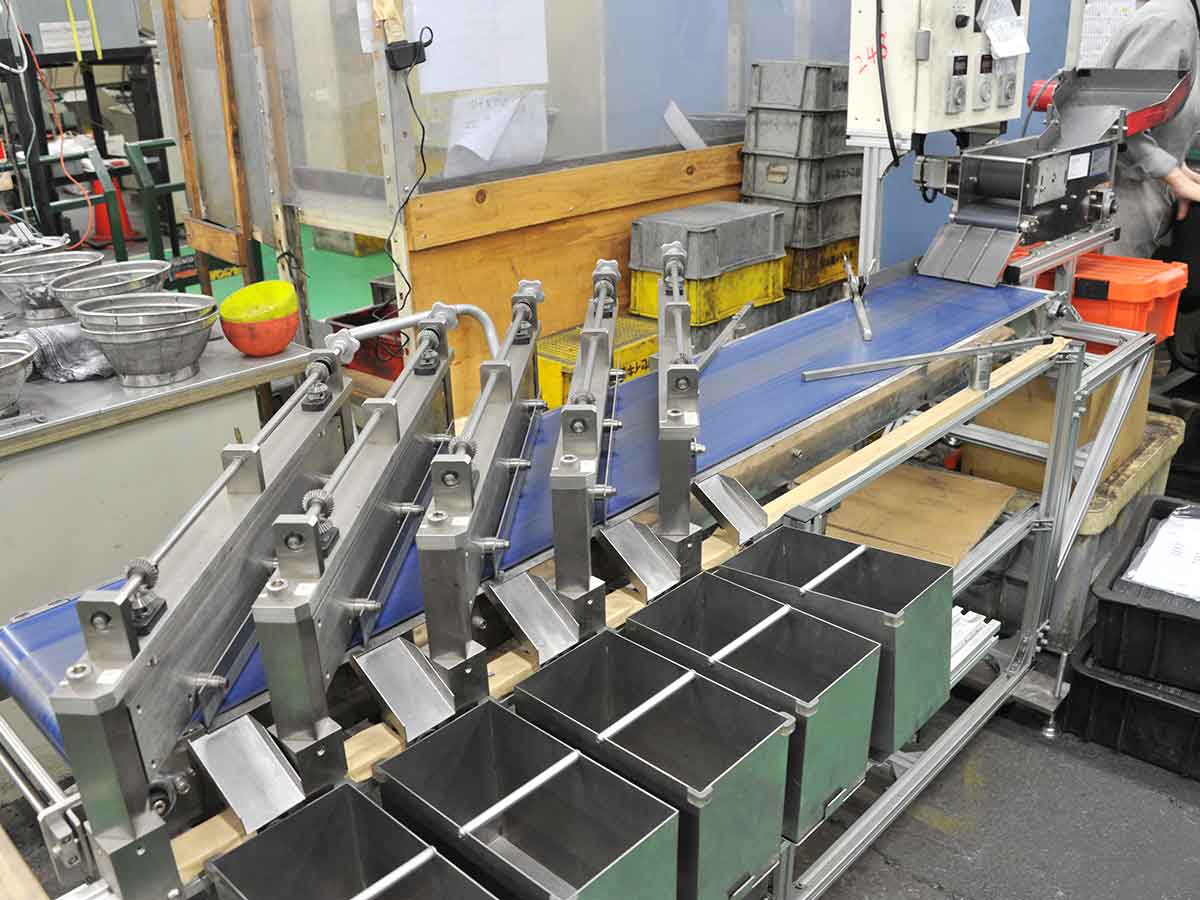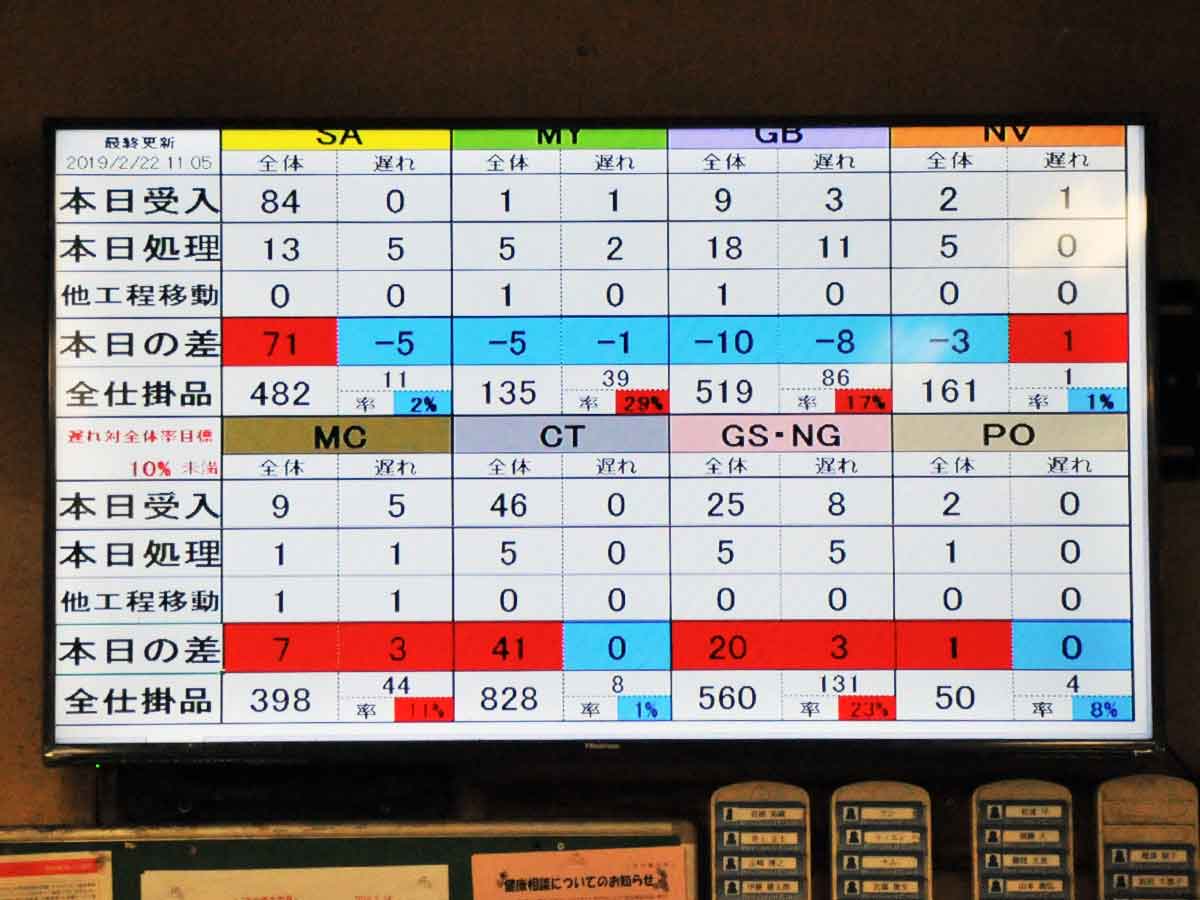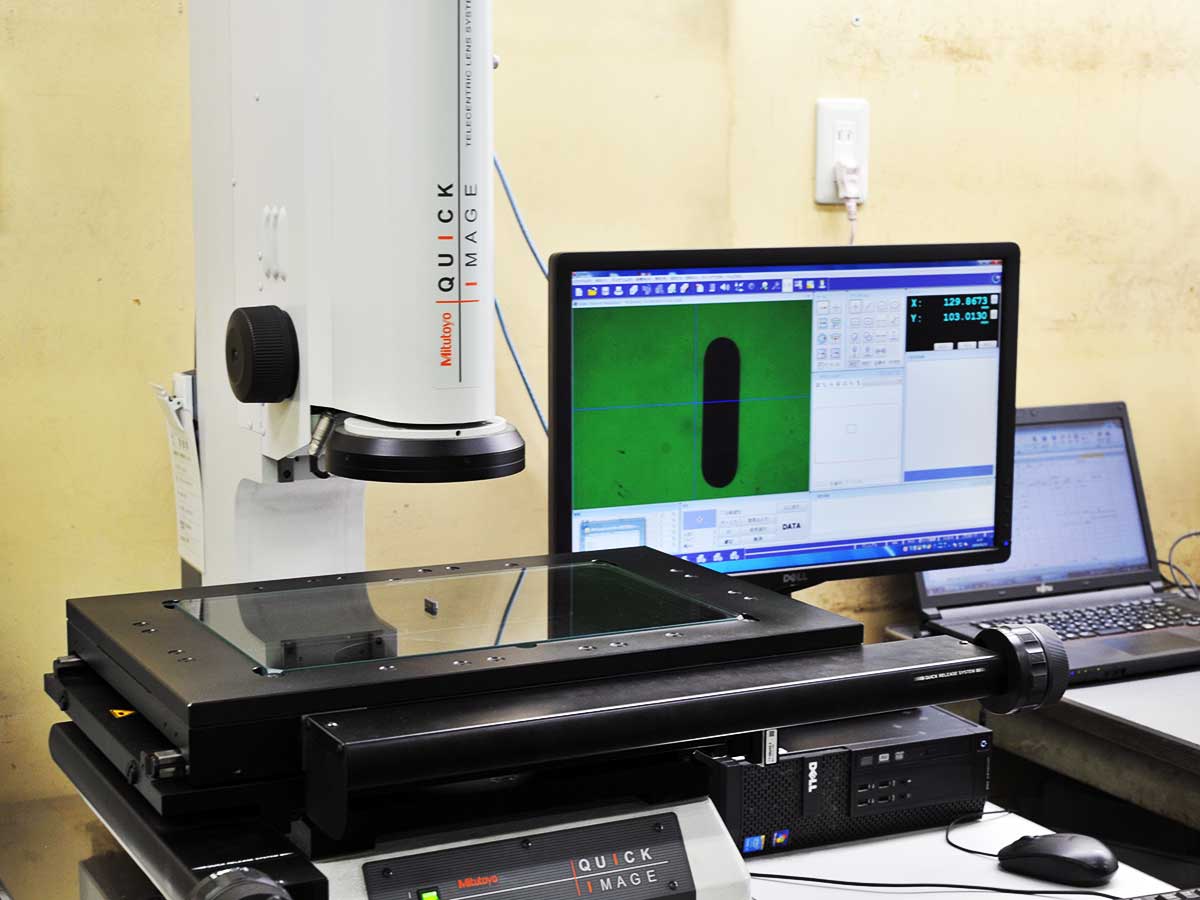 Type
Manufacturer
Machine name
Model
Number in use
Inspection
Developed in-house
Automatic sorting machine
1
Developed in-house
Automatic full length inspection machine
1
Mitutoyo
Imaging equipment
Quick imaging
1
Matsuzawa Seiki
Hardness meter
MRK-E
1
Click here for product purchases/inquiries
Inquiries